Case studies: JP Gould South
Opportunity, But at What Price?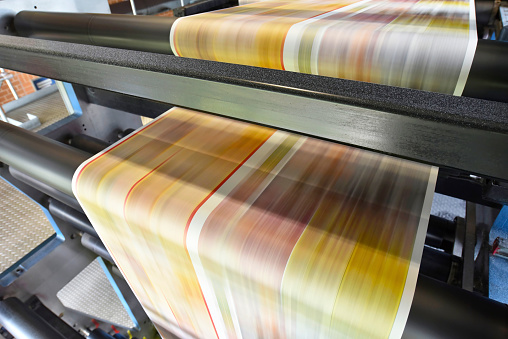 Steady, programmed printing is our business, and JP Gould South is a major supplier for us. Their logistics and supply chain management team is one of the best in the business. Their dedicated mill relationships and creative solutions for just-in-time inventory make them one of our vital resources.
Head of purchasing for a leading publisher in Latin America
Opportunity, But at What Price?
Situation
A publisher in Mexico had an unexpected increase in the amount of pages for a monthly magazine that needed to print in two weeks. This new advertiser opportunity required paper to be manufactured and delivered to Mexico City immediately.
Challenge
The challenge was twofold. First, their normal local channels for paper could only offer what was already made and available. However, incompatible web width and heavier stock made those options economically unfeasible. Second, they did not have the mill relationships or logistics in place to get the exact paper made to the customer's specifications while meeting their newsstand delivery commitments
Solution
With no local resource able to address their problem cost effectively, the publisher turned to JP Gould South for help. Located in Miami, JP Gould South was able to leverage its mill relationships, local warehousing and distribution strengths to quickly provide a viable solution. "Once we secured the manufacturing of the stock, our logistics team stepped in and organized 'tandem drivers' to get the paper delivered to Laredo, Texas, where additional drivers received the paper to deliver to the printer in Mexico City in time to make the press date."
Outcome
The customer received the paper that they needed on time and without sacrificing margin. JP Gould South's relationship with this customer has continued to strengthen.
Contact Us
JP Gould South: 1-305-470-0003