Case studies: Specialty Materials
Global Footprint Drives Automotive Supply Chain Solution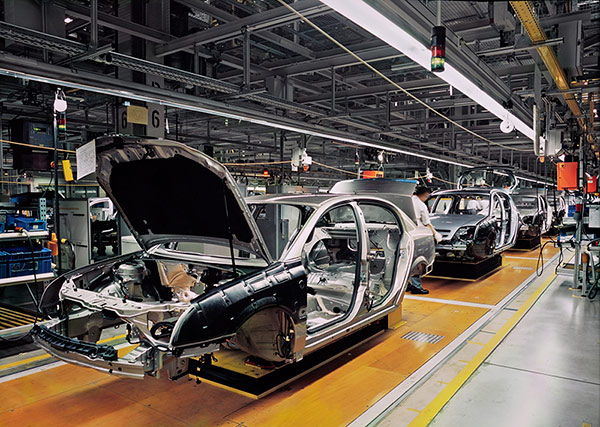 There is no greater problem than a down manufacturing line. The team at JP Gould Specialty Materials has taken the time to understand our business and provide a solution that has endured for many years.
Leading automotive manufacturer
Global Footprint Drives Automotive Supply Chain Solution
Situation
One of the world's leading manufacturers, in conjunction with JP, developed a unique specialty laminated film used as an interior liner of the automobile's interior roof. When manufacturing moved overseas to the United States, the company needed a distribution partner that was large enough to provide the global experience and financial resources to pull the myriad components and logistics together to accomplish their business objective.
Challenge
With a five-month order cycle and the need to maintain 120-days worth of headliner inventory locally, JP Gould Specialty Materials was brought in and tasked with creating a business proposition that addressed the manufacturing, global logistics, financing and local distribution issues that could result in a down production line.
Solution
Leveraging the strength of multiple divisions, including our parent company JP, the team at JP Gould Specialty Materials was able to build a business model that accomplished the following:
Built a purchasing model based on the five-month ordering cycle taking into account spikes and troughs in demand.
Navigated international shipping and customs to build a repeatable and predictable process.
Simplified financial terms: The client only pays for material when it hits their loading dock.
Local domestic warehousing within a 20-minute drive of the component manufacturing.
Outcome
The result has been a program in its eighth year without ever having a manufacturing line down.
Contact Us
JP Gould Specialty Materials: 1-212-301-0005